We are working on solutions to support the growth of Open Access and ensure it is sustainable in the long term.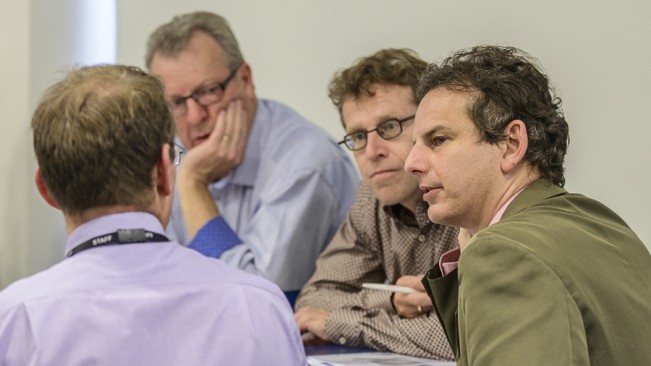 Our Open Access Expert Group aims to discover the Open Access models that are most effective in ensuring open access to scholarly and scientific information in the long term



Knowledge Exchange has been actively involved in promoting OA on several levels for many years. Our Open Access expert group is bringing together experts from all six KE-countries.
In the coming years funding flows will need to shift from journal subscriptions to other routes enabling models that support open access publishing. Our OA expert group is investigating business models,including those that focus on use of OA journals, those that focus on use of repositories and future developments that move past the publications as of today.
We are adding value to the activities of each partner by sharing knowledge, planning collaboratively and focusing on joint development within the area of OA publishing. Our latest work includes:
We are analysing the extent to which OA policies are dependent on a distinct set of compliance-enabling services for researchers and institutions.
We are working to explore sustainable open access approaches at policy, service and business levels for all research outputs and information, and to create recommendations in the fields of Monitoring OA publications and Monitoring cost data for OA publications.
Landscape study of open access monographs
We are also exploring whether sufficient information on business models for publishing open access books (monographs) is available. Next, we will assess whether information gaps exist that should be filled. We will report on what we discover and plan potential Knowledge Exchange activities in priority areas.
Financing gold open access
With developments in the area of gold OA moving fast, several financing models have emerged for publishing. Early in 2016 we will identify different use cases for financing publishing in gold OA and define the strengths and weaknesses of each one, to support institutions in the choices they need to make.
See below to access our latest reports and details of the Open Acess Expert Group membership.