We explore emerging issues and new topics that are important to the research agenda.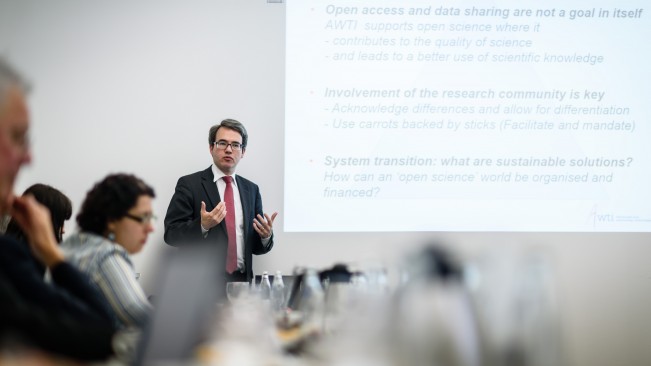 Through Knowledge Exchange we are working together to support the development of digital infrastructure to enable open scholarship. 

We are raising our collective voice to inform national and international policies and promote common approaches, so that it becomes easier for scholarship to cross national boundaries.

Knowledge Exchange
International perspectives inform and enrich the work of Knowledge Exchange and of our strategic partners.
We currently have two areas of particular focus; research data - where we are exploring how best to promote openness and reuse of data on a European level; and open access where we are working on solutions to support the growth of OA and ensure it is sustainable in the long term.
Knowledge Exchange also regularly engages in other projects, outside of these areas of focus including explorative activities on emerging topics and developments that are relevant to our interests in Open Scholarship and peer-to-peer meetings of staff of the partner organisations.