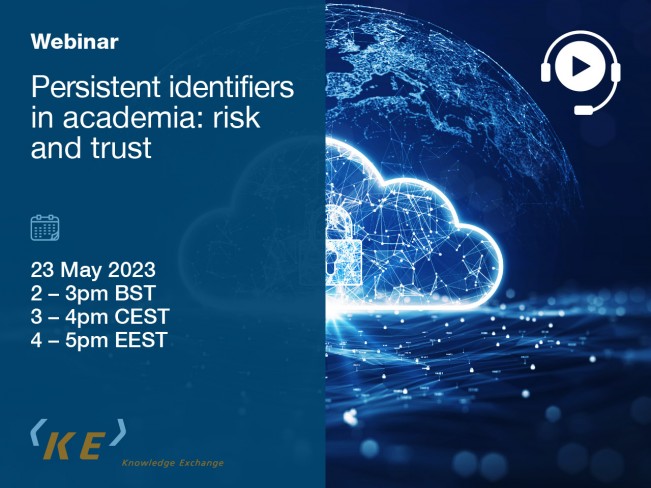 Are you looking for ways to ensure the effective implementation and management of PID systems? Do you want to learn more about the risks of an unreliable PID service and learn reasons why PID use should be promoted and how you can promote usage? If so, join Knowledge Exchange (KE) for this compact one hour webinar and let us guide you through the complex PID landscape.
To support the role of PIDs in KE's vision of enabling open science, we commissioned scidecode science consulting to produce a report, "Building the plane as we fly it: the promise of Persistent Identifiers" along with seven accompanying case studies. The report explores the world of PIDs with an emphasis on the risks and trust related issues.
What you can expect
Hear directly from the consultants and experts who contributed to the work
An overview of the study
Introduction to the key recommendations that we think are most pertinent to our attendees on the day
An opportunity to learn how to tackle any risk and trust related issues encountered with PID implementation and management
Experts will be on hand to answer your questions
Who should attend?
Whether you work for a research performing organisation or just have an interest in PIDs, this webinar will provide you with a further understanding of the PID infrastructure, your role in it and how to deal with the risks and trust issues.
How to register
This webinar is being organised on behalf of KE by Jisc. It takes place on 23 May, 2 - 3pm BST. The event is free to attend and you can register here.