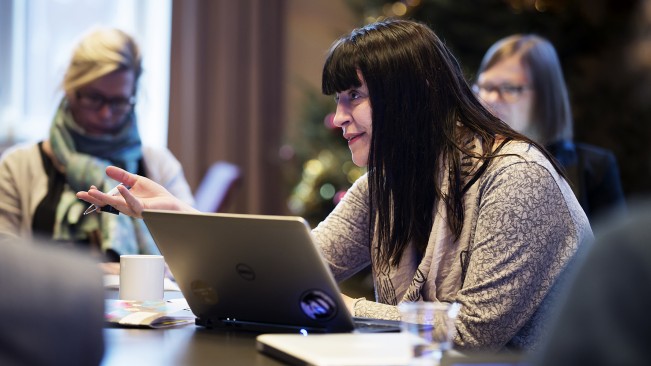 For Knowledge Exchange it is crucial that its ambitions and activities are making a difference; relevant for the supporting the partner organisations; and in the best way possible contribute to the establishment and enhancement of a well-functioning Open Scholarship eco-system.
This can be achieved by bringing together the best, most knowledgeable experts to inspire,guide and support KE's work on Open Scholarship.
Further information on Knowledge Exchange's planned activities around Open Scholarship will be available soon.
Knowledge Exchange Open Scholarship Advisory Group
To ensure an adequate level of knowledge, a KE Open Scholarship Advisory Group (KEOSAG) has been formed comprised of eleven renowned Open Scholarship experts that can help with scoping both the overall work within the Open Scholarship Focus Area and to serve in an advisory role in regard to the specific activities.
The members of KEOSAG are:
Martin Fenner
Sascha Friesike
Cameron Neylon
Serge Bauin
Wilma van Wezenbeek
Laurents Sesink
Jessica Parland von Essen
Mogens Sandfær
Magchiel Bijsterbosch
Michael Svendsen
David Deroure
The experts on Open Scholarship will act as a 'think tank plus': inspire and advise Knowledge Exchange on our work in the Open Scholarship area, by providing expertise,ideas and the occasional contribution that can initiate and shape activities that KE will undertake, as well as responding to KE proposals or KE activity outcomes.