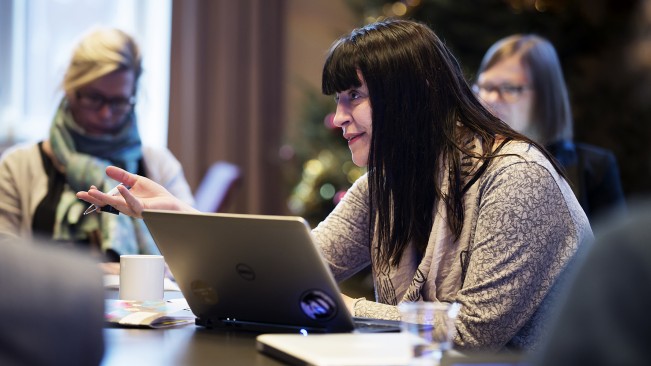 Knowledge Exchange aims to take on activities that make a difference. The ambition is to support the partner organisations to perform better and contribute to the establishment and enhancement of a well-functioning Open Scholarship eco-system.
Open Scholarship themes KE is working on since 2017
Following the development of the KE OS framework (2017) and the publication 'Moving from ambition to reality' (early 2018), experts have embarked on three strands of activities. 
We've explored the conceptual issues around the Economy of Open Scholarship in more depth in a Booksprint with experts. The resulting book 'Open Scholarship and the Need for Collective Action' will provide an overview of perspectives, analyses and insights to better understand the complexity of the economic aspects. It will address the need for collective action by all stakeholders to achieve Open Scholarship's full potential.
KE published Insights into the Economy of Open Scholarship: A Collection of Interviews. These are examples which illustrate how pioneering initiatives set up and operate new or alternative business models in the area of Open Scholarship.
A third activity concentrates on Research(er) Evaluation, with the aim to identify and support recognition of contributions to Open Scholarship, academic and non-academic, that are essential to make Open Scholarship truly work. To enable the evaluation of such contributions work a group is working to develop the Openness Profile.
The KE Open Scholarship Advisory Group (2016-2018)
To kickstart work in the Open Scholarship area, end 2016 Knowledge Exchange convened a group of experts from within and outside the partner organisations. The so-called KEOSAG (KE Open Scholarship Advisory Group) looked at Open Scholarship from an integrated perspective, helped KE to identify useful work and developed the KE OS framework. The group finished their work by the end of 2018.
Members of KEOSAG were: Martin Fenner (DataCite); Sascha Friesike (Alexander von Humboldt Institute for Internet and Society); Cameron Neylon (Curtin University); Serge Bauin (CNRS-DIST); Wilma van Wezenbeek (Delft University of Technology Library); Laurents Sesink (Leiden University Libraries); Jessica Parland von Essen (University of Helsinki); Mogens Sandfær (Technical University of Denmark); Magchiel Bijsterbosch (SURF); Michael Svendsen (Copenhagen University Library); David Deroure (Oxford University).