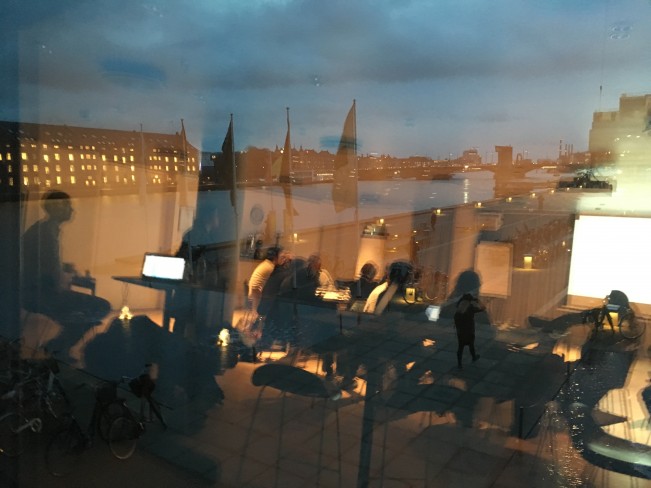 Monitoring Open Access
In May 2015 and November 2016, Knowledge Exchange undertook workshops with Experts from each of the partner countries and beyond to explore sustainable open access approaches at policy, service and business levels for all research outputs and information,to the benefit of the communities that KE serves.
1st Knowledge Exchange Workshop on Open Access Monitoring 
20 - 21 May 2015, Utrecht, The Netherlands
On the 20th and 21st May 2015, Knowledge Exchange held a workshop in Utrecht to discuss Monitoring of Open Access. There were 32 participants, representing open access policy makers and practitioners from the five KE partner countries as well as Experts from Ireland, Norway, Belgium and Spain. Together, we shared ideas and plans around monitoring open access, focusing on methods, tools and workflow and agreed that Open Access definitions, workflows and collaboration should be closely linked in order to keep monitoring simple and open, allowing best practice to emerge and be built upon.
The participants concluded that it would be advisable for the sake of international comparison to foster cooperation between countries, e.g. on standards and identifiers. Furthermore a strong wish was expressed for enabling comparison and aggregation internationally and for keeping workflows simple and data open. 
The full notes of the workshop in Utrecht have been kept confidential, to be shared with participants only, however three suggestions for future work included: 
Summarize questions, challenges and comparedifferent approaches 
Make recommendations on best practices and workout some scenarios 
Agree on a minimum standard and start an ad hocworking group on exchange formats
2nd Knowledge Exchange Workshop on Open Access Monitoring
29 - 30 November 2016, Copenhagen, Denmark
The second workshop on monitoring Open Access publications and cost data related to publications, took place in November 2016 in Copenhagen. The workshop was a direct response to the suggestions made in Utrecht, hence this second workshop was designed to create some tangible recommendations by gathering experts from all the KE countries and beyond to discuss and compare results and ongoing experimentation in the fields of: 
Monitoring OA publications
Monitoring cost data for OA publications 
The Copenhagen workshop successfully addressed both topics in a number of ways. Keynote presentations gave useful and general overviews of ongoing initiatives and results while presentations from six different countries offered unique insights into the most prominent activities regarding monitoring of OA publications and related cost data. Finally, and most importantly, two breakout sessions involved all 57 participants in discussions about monitoring, leading to 48 concrete recommendations. 
The recommendations are all found in the workshop report, available for download below. 
In summary the recommendations on monitoring OA publications are: 
Standards and common definitions are crucial 
Standards already exist to a large extent, e.g. in Common European Research Information Format (CERIF) and Open Archives Initiative Protocol for Metadata Harvesting (OAI-PMH) 
If new standards are needed they should be added to the existing protocols 
With the standards and definitions in place, policies and agreements can require publishers to deliver data in ways that make the workflows open and transparent 
Current Research Information Systems (CRIS's) can be used as sources for monitoring OA publications and ensure that the monitoring data is open through open API's (application programming interface) so that monitoring results can be validated, thus ensuring transparency and reproducibility 
Finally, libraries should play an active role in this area 
In summary, the recommendations relating to monitoring on cost data are: 
Accounting systems and CRIS's are central to the topic
These systems should be interoperable and aligned so that cost data at all levels can be easily retrieved 
The data should be open and shareable 
The Digital Object Identifier (DOI) is a key tool for data transferal between systems giving Crossref an important role in the workflow 
Publishers should be required to enter all funder data in the publication metadata as well as in the publications themselves 
Such requirements should be embedded in offsetting or licensing contracts with the publishers 
Non-disclosure regulations in these contracts should be avoided at all times 
Total costs of publication (TCP) is a key concept. It is important to dissect the costs of publishing carefully.The Article Processing Charge (APC) does not necessarily cover all costs, e.g. administrative costs,infrastructural costs, special extra charges set by the publishers on a per publication basis etc` 
Transparency and access to the cost data is crucial