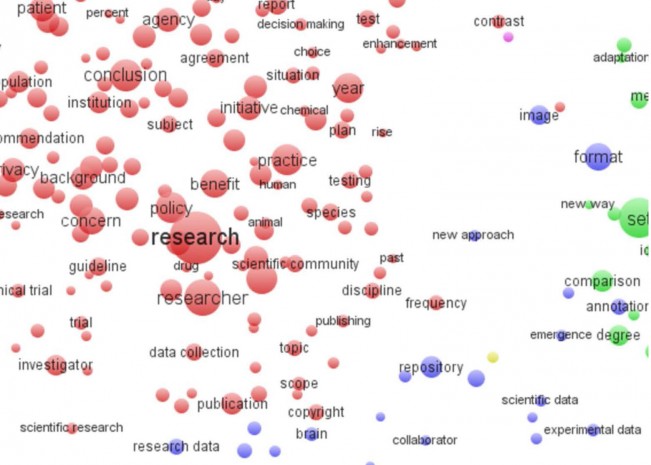 The possibilities of digital research have altered the production, publication and use of research results. Academic research practice and culture are changing or have already been transformed, but to a large degree the system of academic recognition has not yet adapted to the practices and possibilities of digital research. This applies especially to research data, which are increasingly produced, managed, published and archived, but play hardly a role yet in practices of research assessment.
The aim of the workshop was to bring experts and stakeholders from research institutions, universities, scholarly societies and funding agencies together in order to review, discuss and build on possibilities to implement the culture of sharing and to integrate publication of data into research assessment procedures. The report 'The Value of Research Data - Metrics for datasets from a cultural and technical point of view' was presented and discussed.
Some of the key findings were that data sharing should be considered normal research practice, in fact not sharing should be considered malpractice. Research funders and universities should support and encourage data sharing. There are a number of important aspects to consider when making data count in research and evaluation procedures. Metrics are a necessary tool in monitoring the sharing of data sets. However, data metrics are at present not very well developed and there is not yet enough experience in what these metrics actually mean. It is important to implement the culture of sharing through codes of conducts in the scientific communities. For further key findings please download the workshop report. 
The plenary sessions from the workshop were recorded on video and are available to view (you will need to scroll to the bottom of the page).