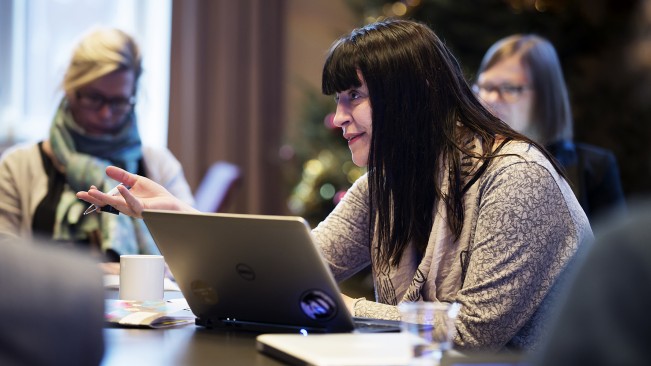 Knowledge Exchange aims totake on activities that make a difference. The ambition is to support thepartner organisations to perform better and contribute to the establishment andenhancement of a well-functioning Open Scholarship eco-system.
Knowledge Exchange Open Scholarship Advisory Group
To support work in this area, Knowledge Exchange convened a group of experts from within and outside the partner organisations to form the KE Open Scholarship Advisory Group (KEOSAG). This group will examine progress towards Open Scholarship and challenges of implementation. The background and expertise of the members of the group, who are all deeply involved in understanding and creation of the Open Scholarship eco-system, is very diverse. This enables KEOSAG to look at Open Scholarship from an integrated perspective.
The members of KEOSAG are:
Martin Fenner (DataCite)
Sascha Friesike (Alexander von Humboldt Institute for Internet and Society)
Cameron Neylon (Curtin University)
Serge Bauin (CNRS-DIST)
Wilma van Wezenbeek (Delft University of Technology Library)
Laurents Sesink (Leiden University Libraries)
Jessica Parland von Essen (University of Helsinki)
Mogens Sandfær (Technical University of Denmark)
Magchiel Bijsterbosch (SURF)
Michael Svendsen (Copenhagen University Library)
David Deroure (Oxford University)
The experts on Open Scholarship act as a "think tank plus" and inspire and advise Knowledge Exchange on the work in the Open Scholarship area. KEOSAG provides expertise and ideas, and they will help initiate and shape activities that KE will undertake. Outcomes of these activities will be analysed and evaluated
Paper: 'Knowledge Exchange approach to Open Scholarship'
The paper 'Knowledge Exchange approach to Open Scholarship' is the first output of the KE Open Scholarship Advisory Group (KEOSAG). The report provides a new perspective on the challenges of Open Scholarship and suggests possible actions that Knowledge Exchange and other stakeholders might take to support progress.
The report addresses the motivations for Open Scholarship and the navigation towards its realisation. An organisational framework is proposed to help understand the complexity of, and position activities within the Open Scholarship eco-system. The paper zooms in on two areas that are of special interest to the KE partners: 'The Economy of Open Scholarship' and 'Outputs and Evaluation from the Researcher's Perspective' and the closing chapter contains conclusions and recommendations.
A workshop will be held by the end of September 2017 with an invited group of invited experts and stakeholders to discuss and validate the picture presented in the paper and to design concrete KE activities in the special interest areas, as a follow-up to the paper's recommendations.
Find out more about the paper 'Knowledge Exchange approach to Open Scholarship'